GRACIOUS LIVING BY LUCAS CHEMOTTI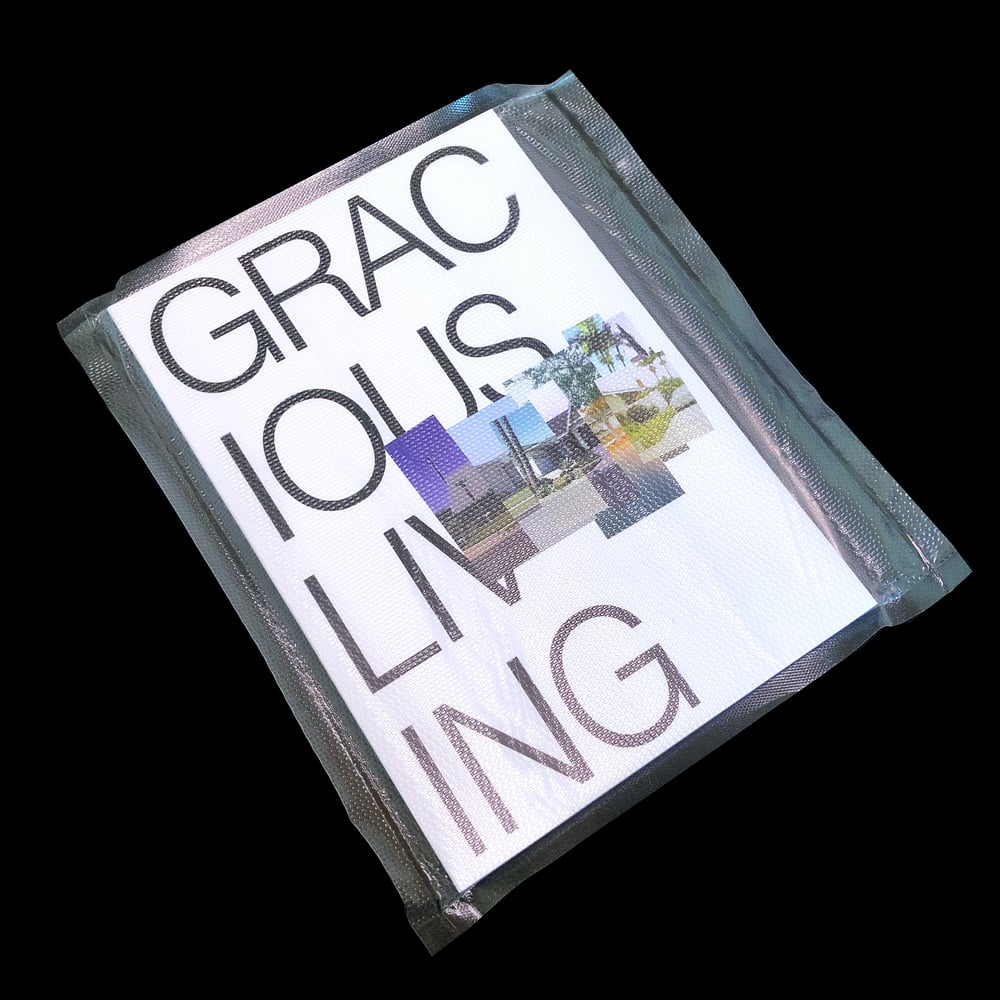 GRACIOUS LIVING IS A VISUAL EXPRESSION OF ORANGE COUNTY, CALIFORNIA THE EPICENTRE OF SUBURBIA AND AMERICAN CONSERVATISM. YORBA LINDA, THE BIRTHPLACE OF RICHARD NIXON, HAS A MOTTO THAT READS "THE LAND OF GRACIOUS LIVING." THROUGH VIDEO STILLS, FILM SCANS, PHOTOS & INTERVIEWS GRACIOUS LIVING DOCUMENTS THE DUAL EXPERIENCE OF BOTH LOVING AND HATING ORANGE COUNTY.
HTTPS://LUCASCHEMOTTI.COM
HTTPS://VIMEO.COM/297002856
INTERVIEWS: ED TEMPLETON, RIKK AGNEW, JEREMY WRAY, SEAN BOHRMAN AND LEE RICKARD OF BURGER RECORDS, ADAM LENTZ OF REVELATION RECORDS, CARA-BETH BURNSIDE, BRIAN SUMNER & JEREMY STITH.
DESIRE 04
VACUUM SEALED
10" X 7"
108 PAGES
PERFECT BOUND
FIRST EDITION LTD. TO 100
15 FOR UK/EU SALE
(FOR ALL EUROPEAN POSTAGE, PLEASE SELECT GERMANY)